EA ELAUTOMATION
" We have solved problems for generations –
and we continue to love it"
In 1948 Axel Svensson founded the industrial company Aros, in a rapidly growing market for repairs and rewinding of engines. Axel's ideas and successful work form the basis of what is today EA Elautomation. Our business is still building on the same values ​​as then "Growing together with our customers through long-term cooperation and commitment".
Today we design and manufacture control equipment, switchgear and control panels for many of the largest and absolute best players on the market, including ABB, Siemens, VOITH, Quintus and Metso Minerals. Companies that are world leaders in their fields and who place great demands on knowledge, reliability and efficiency.


70 years in the industry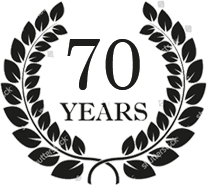 EA Elautomation AB offers design, project management, assembly and installation of electrical equipment for power distribution and automation. With over 70 years in the industry, we have gained a broad and deep knowledge of eletrical power distribution and automation. Knowledge that, together with a flexible working method, enables us to solve technical issues quickly and easily.
Work with us
We are always looking for new employees both in production and administration. Are you motivated by new challanges that occur daily, are you a CAD-ace or the next handy McGyver? Maybe you have a preference for order and spend Friday nights with Mrs. Excel? The blend of competences at EA is endless and so are the possibilities. Different types of challenges for different individuals. Here you can find the opportunity to work with both national and international markets in a familiar and warm organization. We look forward to hearing from you.
EA Elautomation AB
Navigatörgatan 11
721 32 Vasteras
Opening hours:
Monday-Friday 07.00 – 16.00
Org.nr:
556794-7295