WITH US YOU GET: EXPERIENCE,
COMPETENCE AND QUALITY
EA Elautomation
- We manufacture and design automationcabinets, switchgear & control panels
Latest technical solutions
Through honesty, responsibility and mutual respect for both customers and suppliers, EA Elautomation has been delivering the latest technical solutions forcontrol equipment, switchgear and control centers for the past 70 years.
Our head office is located in Västerås, Sweden. Our two production facilities are located in Västerås and in Panevėžys, Lithuania.
We work closely with the industry's leading component suppliers, enabling us to offer the latest technical solutions. Our large purchasing volumes allow us to offer you, the customer, a competitive alternative.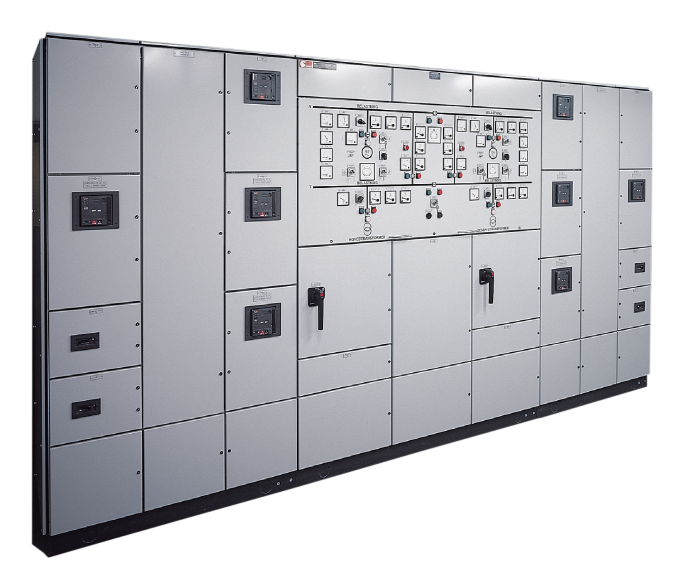 For over 70 years, we have accumulated experience and knowledge in an ever-changing industry. We continue to develop our broad and deep expertise to be a safe, stable and innovative partner. Whether you need help with a complete solution from design to commissioning, or have a ready-made solution and want access to production expertise, we are the right partner for you.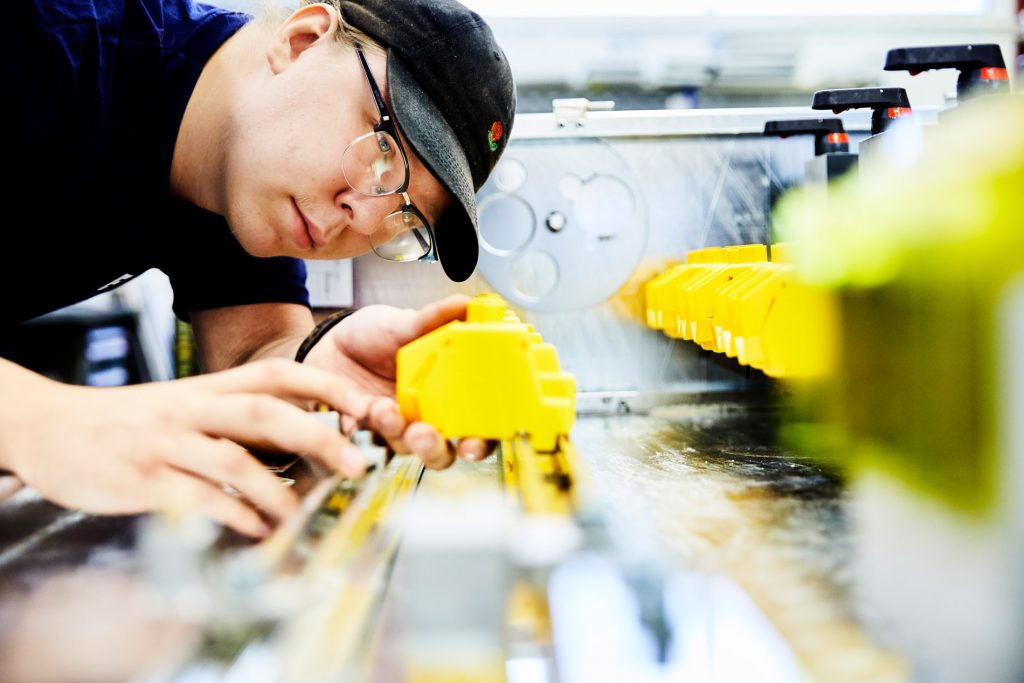 ABOUT EA ELECTRICITY AUTOMATION
At EA Elautomation we offer design, purchasing, project management, assembly and installation of electrical equipment for power distribution and automation. We install many types of electrical cabinets in the low voltage segment and have long-standing partnerships with the industry's leading suppliers, enabling us to offer you the latest technical solutions. With flexible production, we can offer short lead times on everything from prototypes to series production, from stocking and manufacturing on forecast to delivery projects.
EA Elautomation is a family business that after more than 75 years in business has acquired a broad and deep knowledge. This, together with our flexible approach and short decision paths, enables us to solve our customers' problems quickly and easily.
EA Elautomation's head office is located in Västerås where we have project management, engineering and production, we also have production in Panevezys Lithuania. We work both with the Swedish market and globally, with industrial and construction customers. We follow European IEC standards, have ISO 9001 certification and are certified cUL builders for deliveries to the USA and Canada.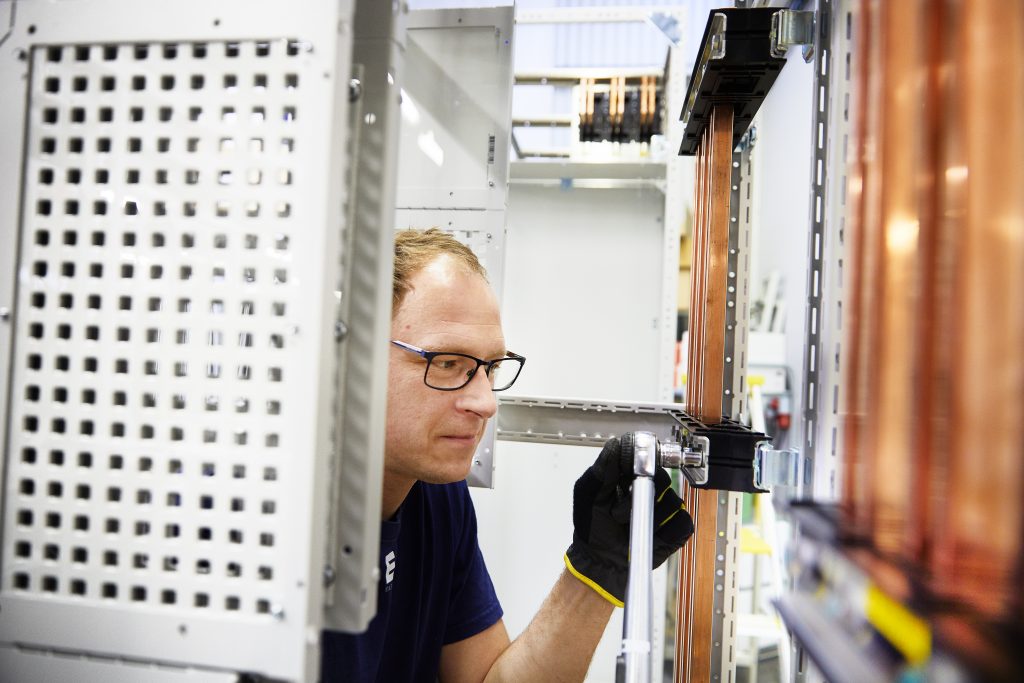 WE TAKE ON BOTH LARGE AND SMALL ASSIGNMENTS.
NORTHVOLT BATTERY FACTORY
Delivery of 70 Remote I/O cabinets
GRUVSPEL LKAB
Supply of automation cabinets for mining games.
FRIENDS ARENA
Delivery of 2 Cubic low-voltage power plants, 346 hotel room control panels with KNX control.
SEAGREEN WIND FARM FACILITY
Delivery of 3 Cubic distribution switchboards and relay cabinets.
STEAM CURRENT HOUSE UPPSALA
Delivery of 42 large distribution centres.
SSAB LULEÅ
Delivery of 2 Cubic low voltage switchgear.
BIOCHEMICAL PLANT IN CUBA
Delivery of 3 Schneider Prisma distribution gearboxes.
WELL-BEING HOUSE FACTORY
Delivery of 1st Finelcomp low voltage cabinet.
LOCOMOTIVE ÖREBRO
Delivery of 15 central units, 54 apartment central units
At EA Elautomation, we've been solving problems for generations
Our history - our driving force personified
In 1948 Axel Svensson founded the industrial company Aros, then in a rapidly growing market for engine repair and rewinding. Axel's ideas and successful work form the basis of what is today EA Elautomation. Our business is still based on the same values as then:
"Growing together with our customers through long-term cooperation and commitment"
Today, we design and manufacture automation, control equipment, switchgear and control panels for several industrial companies in the automation and power distribution sectors, companies that are world leaders in their fields and that demand high quality, reliability and efficiency.