We have good knowledge of standards and norms, both Swedish and international. Our experience of many different types of facilities means that we can design everything from single cabinets to entire electrical installations in a reliable, service-friendly and cost-effective way.
Even in projects where the design documentation is already ready, our designers are an asset to you. Quickly and efficiently, we can see and find solutions to a possible problem or give development and improvement suggestions. We continuously develop our expertise in the latest construction tools. This gives us the opportunity to always have full compatibility with our customers. Of course, we also offer PLC programming of the most common systems on the market.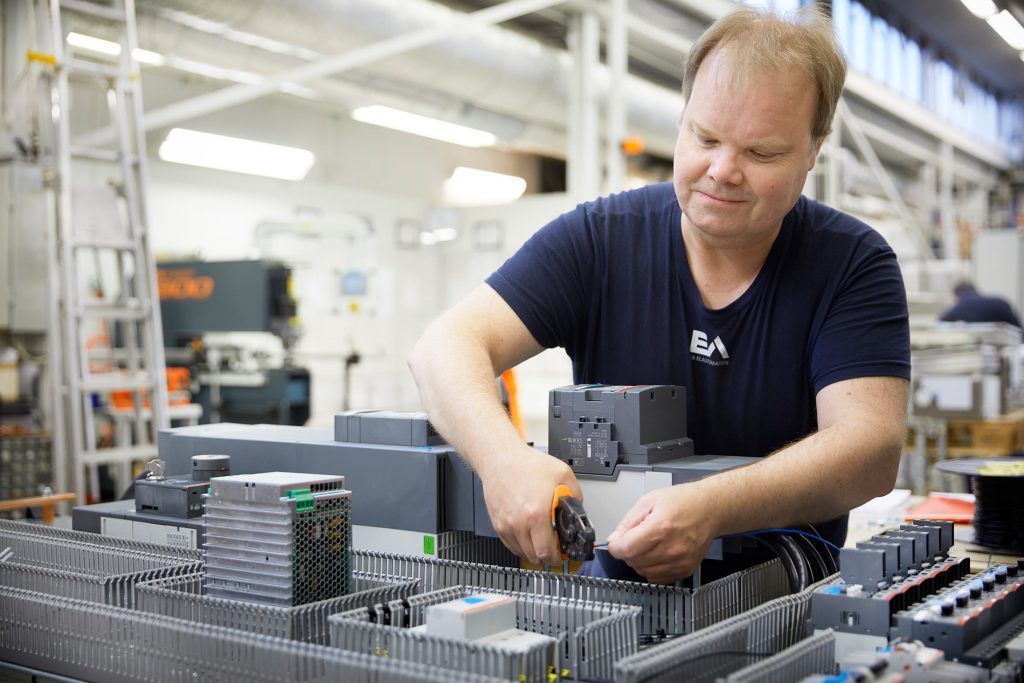 We are constantly developing and improving our processes. All to be able to offer an efficient and profitable production with secure delivery times. Our fitters' extensive technology – and production know-how is a great asset, especially in the manufacture of customized equipment. As driven problem solvers, we contribute to cost-effective and optimal solutions.
With us, you as a customer should feel confident that we take responsibility throughout the chain, from idea to finished product. Before delivery, everything is inspected and checked to ensure that your delivery is of the right quality. If you have a need, we can also offer customer-specific functional testing and FAT (Factory Acceptance Test).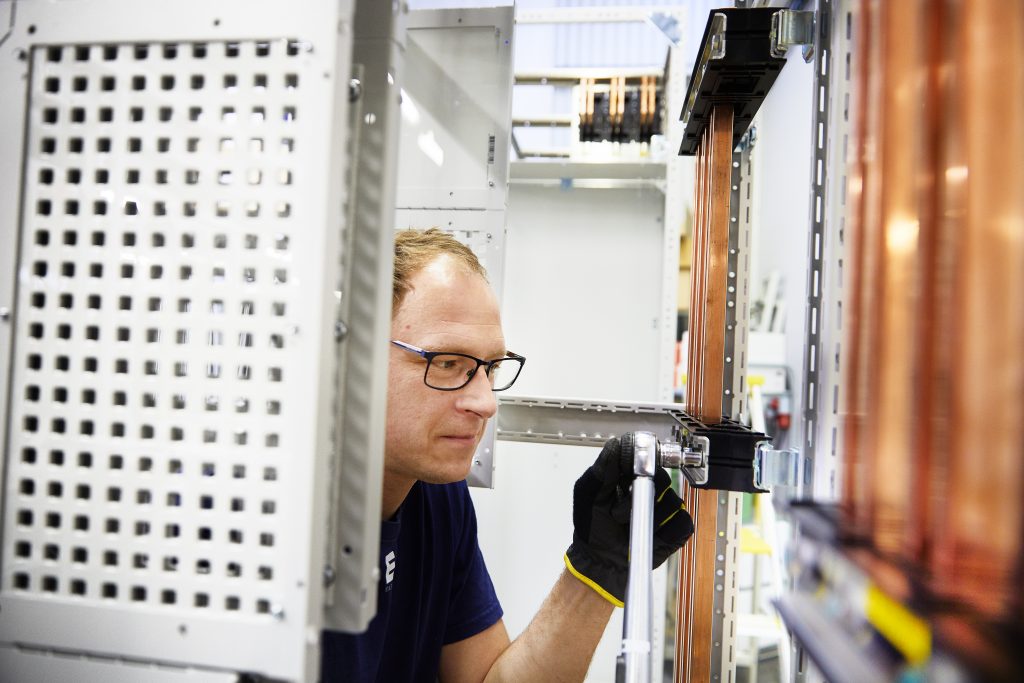 Our concept of the best possible total solution also includes installation. In order to adapt our work organization to each assignment, large and small, we collaborate with several external installation companies.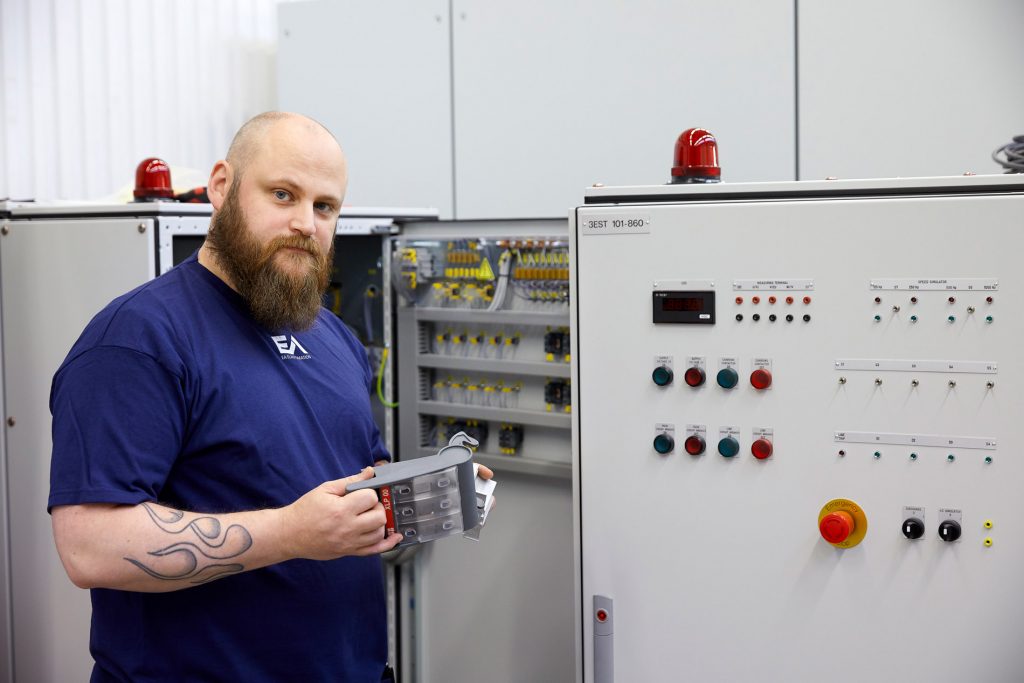 We work closely with the industry's leading component suppliers, which gives us the opportunity to offer the latest technical solutions.
Our large purchasing volumes allow us to offer you as a customer a competitive alternative. If you let us be responsible for your project's material purchase, we also ensure that the material is in the right place at the right time.